Providing Realistic Figures and Conservation Forms to museums and institutions across the world since 1957.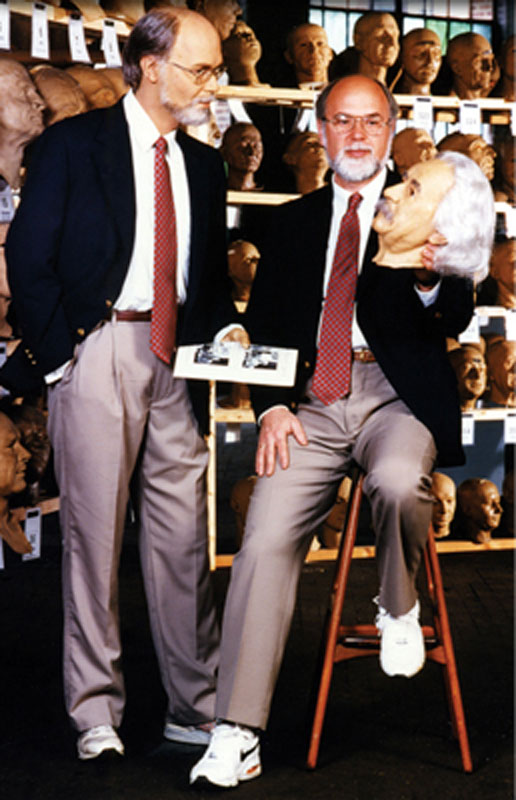 The standing figure weighs 35 pounds. He is Robert Dorfman's "Twin" and doesn't talk much, but he says a lot…a lot about the incredible realism of Dorfman Museum Figures. Founded by his father, Earl Dorfman in 1957, Dorfman Museum Figures, Inc. has added vitality and drama to museums and exhibits from the Smithsonian to Singapore. A figure of Earl is shown here taking a cat-nap.
Our studio is located on Holabird Avenue in Baltimore, MD. Our clients range from small historic houses with $1,000 per year exhibit budgets to Las Vegas casinos; one visitor center purchased a figure with money raised by an aluminum can drive, while another client faxed a purchase order for $100,000 worth of figures without a second thought. What all of our clients have in common is that realistic figures helped them reach their goals. We work hard to create the figures you need at a price you can afford.
Let us put our figures to work for you!